First day of the competition – participants discuss expectations 
USAID's Open Justice team joined the Association for Efficient and Responsible Governance (AGER) in organizing the second edition of the national justice hackathon. "JUSTHack II" is an IT competition focused on the issue of access to justice. The three-day event took place on November 17–19, 2017 and gathered 15 participants — young lawyers, IT and law students, application developers, engineers, and coders, as well as high school students passionate about both coding and justice. The participants had 72 hours to develop a solution that would improve access to information in the justice sector in Moldova.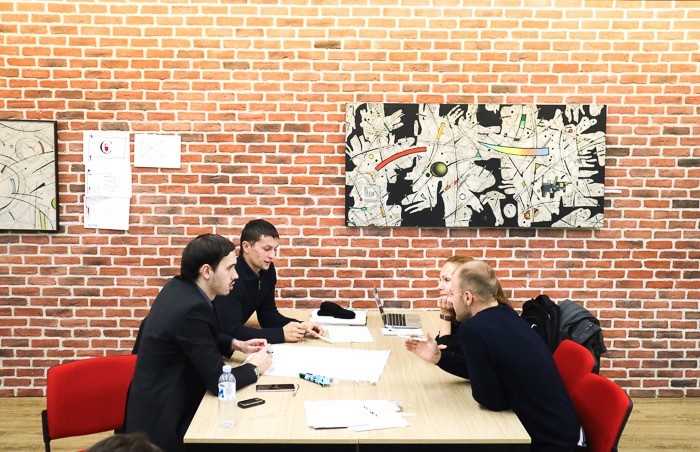 Hackathon participants brainstorm IT ideas for justice sector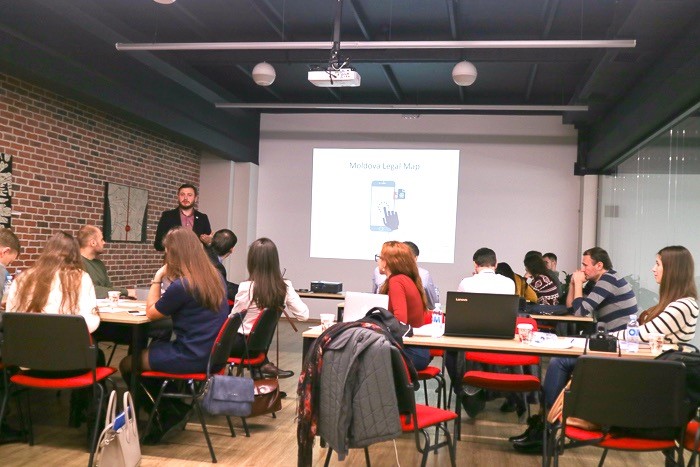 Moldova Legal Map app presentation – winner of the JUSTHack II competition
Four teams competed for the opportunity to receive a sponsorship that would enable them to launch the product they designed during the hackathon.
The Open Justice team provided the teams with a two-hour mentoring session on a rotational basis. Mentors guided the participants through potential project topics such as improving access to justice, promoting alternative dispute resolution mechanisms, and imple­menting technology tools to help people navigate the legal system. Open Justice took part in the evaluation of the IT solutions proposed during the hackathon.
The winning app was the "Moldova Legal Map," a mobile application (on an Android platform) to help people access contact information for Moldovan lawyers, notaries, paralegals, attorneys, mediators, and governmental institutions, as well as police offices, prosecutor offices, courts, tax departments, national centers, and state agencies. As a result, the winning team received a partial sponsorship to develop, implement, and promote the app in Moldova.